getDigital was created in 2002 by founders Philipp Stern and Florian Schatz , with a starting capital of just 1,000 Euros. Aged 11 or 12, they began coding (in BASIC using the C64), which led to starting their own business, aged 18, creating various homepages and shop websites for clients. In June 2002, they noticed that in all of Europe, no online shop existed exclusively for computer geeks. Inspired to change that, they brought getDigital into existence!
Having been in business for more than thirteen years, and after four different headquarters (Florian's mother's basement, Florian's grandfather's attic, an old dancing school in Kiel-Projensdorf and now the "estate" in the industrial area of Kiel-Wellsee), countless internet providers (and none that was fast enough) and one million shipped shirts and gadgets (or at least it felt like that many), we are still not satisfied. With such a great team, we are improving our service every day. To introduce you to the people behind getDigital and show who is responsible for what, below you will find essential information about each of our departments:
Shipping
Our warehouse stores all the items you can order in the shop. Our warehouse staff receive your orders and handle all packing and shipping personally. In our shirt area, we even print the desired motifs on your new shirts.
Customer Service
Our customer service team will handle all of your questions, bad moods or any other mishaps. If you have an issue with any item or order, you will find help here. We will climb into the ring to deal with any problems, whether it's DHL, technology, or defective products; that's a promise!
Technology
In a geek shop, nothing works without the IT department 🙂 For instance, our new online shop was created here. IT is also responsible for everything happening behind the scenes, be it the ordering system or the mailing system that we use to reply to customer questions or buy new products.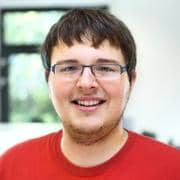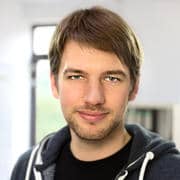 Product development and purchasing
Purchasing fills up our empty shelves. As well as restocking popular items, they are constantly on the lookout for new products. We are in contact with dealers around the globe, and mostly communicate in English. Both big manufacturers and small inventors provide us with our geek stuff. Product Development is also very important. We are very keen to create our own product ideas. It can be a long path from conception to the finished gadget, but several of our geeky bestsellers have been created this way. To create a new product, you need the right designers, manufacturers and someone who keeps an eye on the cost. 😉 When an item finally arrives in our warehouse, Product Management begin their work. The item will be inspected meticulously and every conceivable legal issue will be checked. For instance, the EU requires a large amount of information to be written on a product. Finally, we create pictures, descriptions and important information for the shop, so that you can really visualize your new gadget before purchase.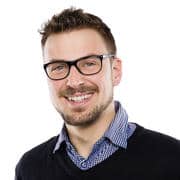 Marketing
You might not believe it, but some geeks and nerds in Europe still haven't heard of us! To change that, we advertise on all the most popular channels to reach and contact potential customers. We constantly communicate with journalists, create Google and Facebook ads, and write awesome posts on our Facebook page. If you want to start a partnering with us, simply write to sponsoring@getdigital.de!
Management
Management represents the company (we are a limited liability company), ensures everything is running smoothly and coordinates personnel. Here, all bureaucratic affairs are handled as well, like legal issues or payroll. The bosses will sign off on all projects like, for example, a new product. And if something is not working as it should be, they are of course the first contact person. 😉